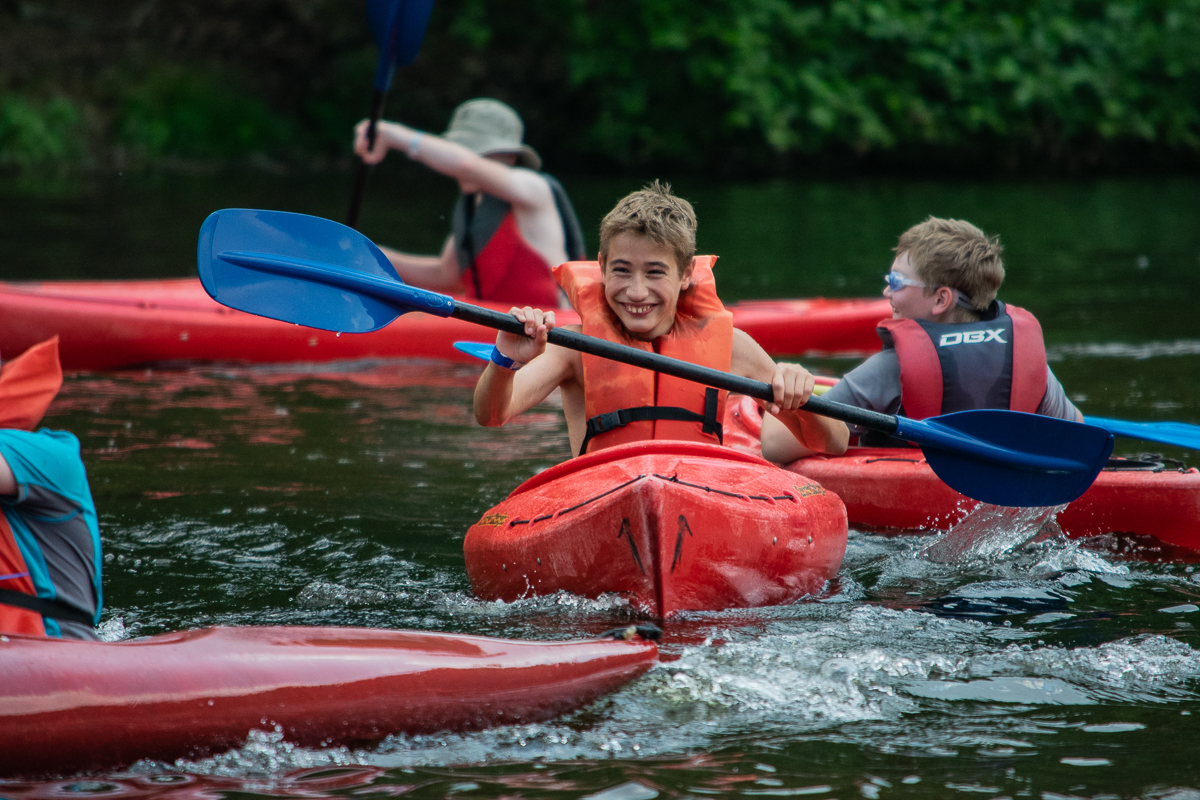 Camp Powhatan is the largest of the three camps on the Blue Ridge Scout Reservation. It offers the greatest variety of activities for Scouts and BSA Leaders. Although it is the largest camp, the campsites are spread out offering a small camp atmosphere at each campsite. Scouts have the option to sleep in canvas tents or adirondacks. All campsites have modern shower facilities.
Camp Powhatan has a large waterfront offering BSA Lifeguard, Mile Swim, a beginner swimming class, blobbing, and open swimming.
The modern health lodge is staffed 24-hours a day by qualified personnel for treating minor issues.
The shooting ranges offer an open-shoot for Scouts and Leaders most evenings.
Camp Powhatan's Trading Post offers many items one may have forgotten to bring as well as a variety of Camp Powhatan items. The Trading Post also has a snack bar offering cold drinks, ice cream, and hot food.
A large, well-equipped dining hall serves three meals daily during camp. Coffee is available for Leaders.
Click here for the 2021 Program Promotional Book (Click here for the printable version) to find out more.
See the Leaders' Guide for more information, or click on the links below to find out more about the programs based at Camp Powhatan.