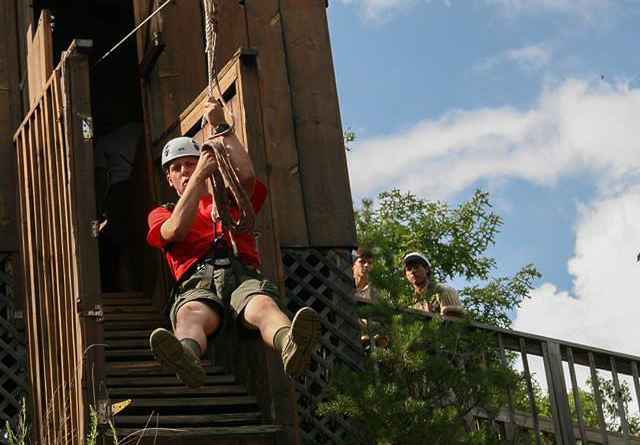 Ottari is closed for 2022 camps, sorry for the inconvenience
Ottari is a smaller camp focused on traditional Scout experience. Scouts stay in traditional tent campsites with remodeled shower facilities. The mountainous terrian offers scenic views of the Blue Ridge Mountains.
There are many Merit Badges offered, including some of the hard to get Eagle required badges.
The waterfront offers a range of activities to include swimming lessons, Swimming Merit Badge, canoeing, and small boat sailing.
BSA Leaders can take a variety of training classes during their stay. Classes can include CPR First Aid, Scoutmaster Specific, Wilderness First Aid, and others. Most of the training is done in air-conditioned training rooms.
Older Scouts and Leaders can soar over the lake on the 800 foot zip line.
The rustic wood shop is a place to learn carpentry and building projects.
A dining hall serves three meals daily during camp. Coffee is available for Leaders.