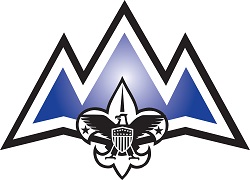 Blue Ridge Mountains Council
Blue Ridge Mountains Council offers exciting interactive Scouting programs all year long for boys and girls ages 5 - 20. In Scouting, boys and girls start with their best right now selves and grow into their very best future selves. It's fun, hands-on learning and achievement that puts youth in the middle of the action and prepares them for today – and for life. Each program is age specific offering age appropriate activites under qualified adult guidance to ensure a safe environment for your precious children.
What do Scouts Do?
First, Scouts have fun! Second, Scouts participate with other youth in the same age group, learning how to work together as a productive team. Look at some of the things that Scouts get to do in an age appropriate manner.
Practice First Aid such as treating minor wounds and bug bites, wrapping sprained joints, learn warning signs of heat exhaustion or stroke.
Cook simple to complete meals for their self or a small group following nutrition rules.
Pitch a tent that they sleep in.
Practice team work and leadership in small groups.
Catch fish.
Shoot an arrow safely
Tie knots in a rope and make camp gadgets with the rope, like a tower.
Proper dishwashing method outdoors, which can be used in your kitchen.
Build and race Pinewood Derby car or Raingutter Regalia boat of their own design.
Use map and compass to safely take a hike and what to do if lost.
Row a boat or canoe on a lake or river or small rapids.
Shoot a shotgun or small calibre rifle safely on an NRA certified range.
Proper care and use of small handtools, knives, and axes.
Practice good citizenship while doing service projects in the local community.
Programs Availalbe in Blue Ridge Mountains Council
Cub Scouting for youth in grades K - 5 or ages 6 - 10.
Cub Scouting is fun for the whole family. In Cub Scouting, boys and girls start with their best right now selves and grow into their very best future selves. It's fun, hands-on learning and achievement that puts kids in the middle of the action and prepares them for today – and for life. Cub Scout activities are centered around earning badges that are specific to each school grade level. This badge represents a rank. In Cub Scouts, there are opportunities to spend time as a family and to do things that help build upon the Scout Oath and Scout Law. For more information on Cub Scouting visit Cub Scouts
Scouts BSA for youth in Grades 6 - 12 or ages 11 - 17.
Scouts BSA is the traditional Scouting experience for youth in the fifth grade through high school. Service, community engagement and leadership development become increasingly important parts of the program as youth lead their own activities and work their way toward earning Scouting's highest rank, Eagle Scout. With exposure to a uniquely hands-on learning experience and the opportunity to earn merit badges reflecting each Scout's budding interests, youth unlock a world of discovery around them and forge a path for the future. For more information on Scouta BSA visit Scouts BSA
Venturing for youth 14 - 20.
Venturing is an inclusive program through the Boy Scouts of America for youth aged 14-20 (or 13 and completed the 8th grade). It's operated through Venturing Crews, units of youth and advisors that meet on set schedules and plan activities and events for youth like you! You will love exploring your passions, making new friends, and discovering the world. Rappelling a cliff. Perfecting your shot. Designing a robot. Kayaking into the sunset. Exploring your faith. Volunteering at an animal shelter. The choice is yours! Each activity provides an opportunity to shine and learn more about yourself and the world around you. You'll acquire life skills and gain experiences that will prove to be valuable regardless of where your future takes you, all while having a blast: leadership, event-planning, organization, communication, responsibility! For more information on Venturing visit Venture Scouts
How to Join
Determine which program to participate in that the youth meets age requirements. A youth can join both Scouts BSA and Venture units for one membership fee and earn rank and awards in both.
Select the closest or most convenient unit to join. Check the Be A Scout site to find a nearby unit.
Contact the unit leader and visit a unit meeting. Check out the unit's calendar of activities to see if they match the things you want to do.
Complete a Youth Application form and submit it to the unit leader listed in Be A Scout. Youth applications can be submitted through Be A Scout. Membership fees are prorated for the current membership year; BRMC membership year runs January through December.
Find your local Scout Unit by visiting BeaScout.org
The Foundations of Scouting
Everything we do in Scouting are based on the foundations of Scouting listed below. Leaders and Scouts are taught these foundations and are expected to follow the Scout Oath and Scout Law in their daily lives to build good citizenship in all members. Scouting is fun with a purpose.
Scout Oath: On my honor I will do my best to do my duty to God and my country and to obey the Scout Law; to help other people at all times; to keep myself physically strong, mentally awake, and morally straight.
Scout Law: A Scout is trustworthy, loyal, helpful, friendly, courteous, kind, obedient, cheerful, thrifty, brave, clean, and reverent.
Scout Mission: The mission of the Boy Scouts of America is to prepare young people to make ethical and moral choices over their lifetimes by instilling in them the values of the Scout Oath and Scout Law.
Family Scouting Questions and Answers