Cub and Webelos Resident Camp 2020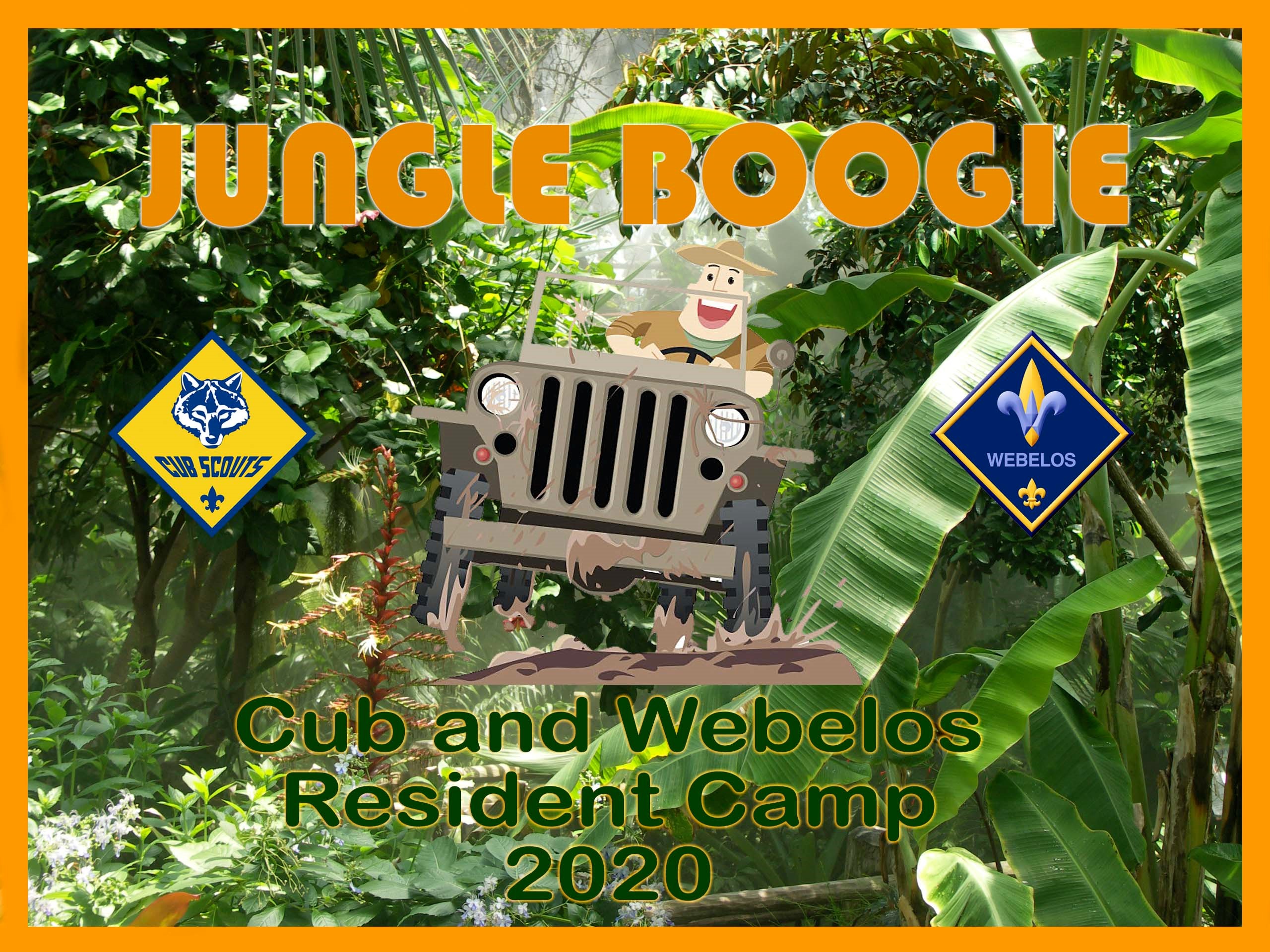 Get ready for the expedition of your lives! Cub and Webelos families and Cub Scout Packs, make plans now to attend Cub and Webelos Resident Camp at Camp Powhatan in June. The 2020 theme, Jungle Boogie, will keep your kids hopping as we explore the wonders of camp with the Powhatan Expedition Company. Lions, Tigers, Wolves, Bears, Webelos, and Arrow of Light Scouts will all have the opportunity to earn advancement, explore the camp, and have a blast navigating the Powhatan Jungle. Parents and Leaders can enjoy quality time with their Scouts and take part in our special Adult Programming opportunities. Eat in the dining hall, sleep in Scouts BSA tents, and hang in the trading post. Get ready! Jungle Boogie 2020 is the best way to kick off your summer adventures.
Date: June 6-10, 2020
Location: Camp Powhatan
Address: 2600 Max Creek Road, Hiwassee VA 24347
Target Audience: Cubs and Webelos, Families, and Cub Scout Packs.
Contacts: John Hull, This email address is being protected from spambots. You need JavaScript enabled to view it.
Lindsey Hull, This email address is being protected from spambots. You need JavaScript enabled to view it.
Susan McKimmy, 540-265-0656, This email address is being protected from spambots. You need JavaScript enabled to view it.
Click here for Online Registration